Three Poppies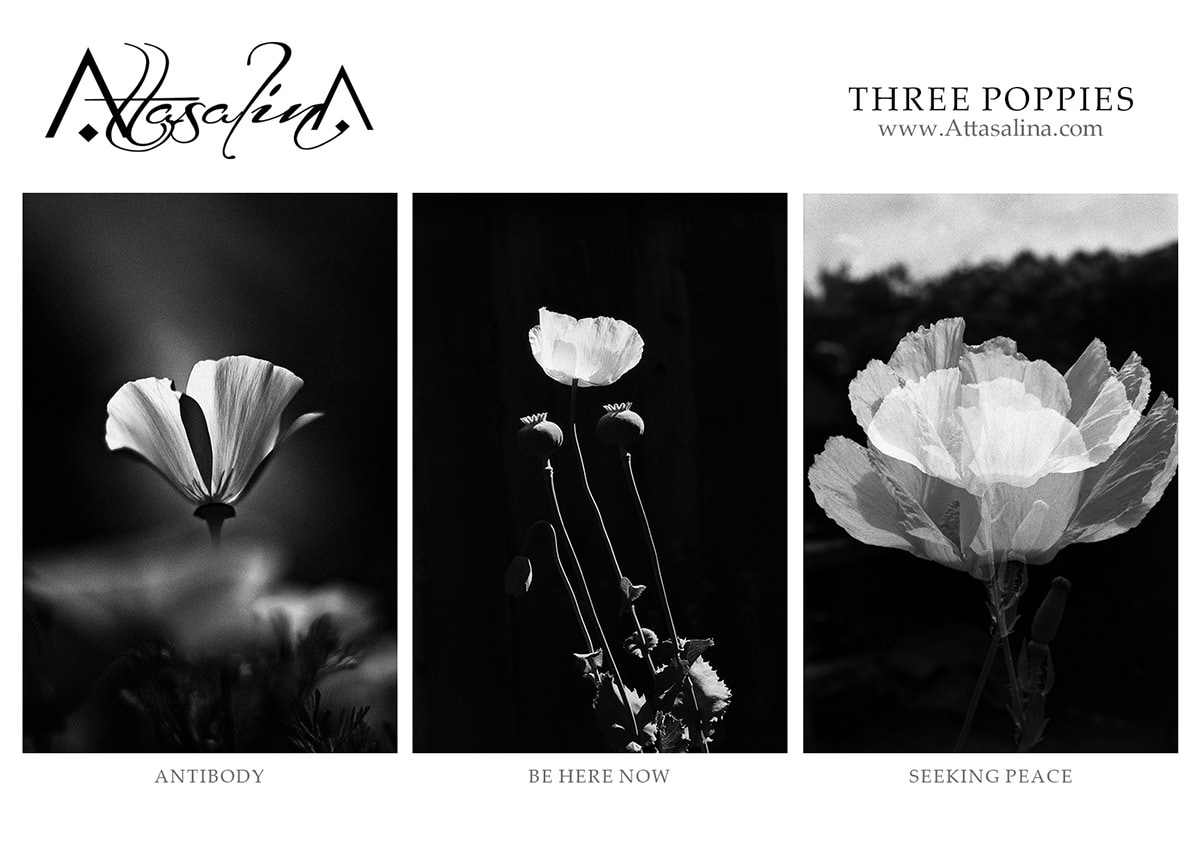 This work was born in a Secret Garden...

Inspired by my very earliest impression of art, the epic rose mural on the Rose Cafe in Venice, Ca. when I was just a baby, I decided to photograph the flowers in the garden I was convalescing in. This series, entitled Three Poppies, includes a California Poppy, a Matilija Poppy and a Bread Seed Poppy and evokes a story of sickness and healing that hearkens back to the place of my birth. It includes a selection of limited edition prints on fine art paper or photo mounted on aluminum for large wall prints as well as, a hand made edition of mixed media encaustic pieces with Japanese papers on a 5x7 wooden cradle.

Born and raised in Los Angeles and Ojai, from the wild Venice Beach of the late 70s and 80s, I love the ocean and the mountains, roller skating and giant colorful murals. These are my inspiration and my origins. Yet, forever, people said, you don't seem like you are from LA. You should move to New York. And it's a little bit true. I'm inspired by Warhol and Mapplethorpe in my visual art and I am compared to Patti Smith in my music. Stark, black and white, high contrast, minimalist, intellectual.

And yet still, not quite New York either. So I find myself in the middle and on the mountain, far out and yet plugged in. A place of contrasts and contradictions. A fusion of the places that created me and also utterly it's own.